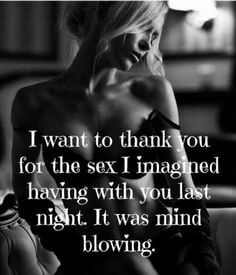 Sex is really just a mind fuck.
April 2016 · 4 minute read
When you have sex with someone for the first time, there are pretty much two options. It could be really crap in which case you're not really bothered or it could be quite surprisingly really fucking good!
In the later case, well that can be a problem…. You see, if the sex is that good then you're probably going to want to do it again. I guess that might not seem so bad, right?
Wrong.
If you have an obsessive personality, like I do, you just end up thinking about it all the time. This can be counter-productive if every time you sit down to work on a project or get things organised you wind up, actually on a tangent, day dreaming about cock.
Oh yeah, and you're probably also going to spend a bit of time thinking about whether or not a second round is a future possibility. Do you just leave it and see what happens? Let him forget about you? Because I mean really, he's already been there and nailed that. Maybe that was enough for him…
In a world where you're trying to get ahead and you have a very tight schedule in order to do that, there isn't really a whole lot of room for distractions like this.
Regardless of what anyone says, men and women all think about sex. More-so around the time when they're having sex. You can't escape it. Everyone has their own fantasy of what they'd like to do or try and of course when you've recently had good sex with someone, you tend to fantasise about them too.
So, what do you do about it?
Well, the solution is easy. Don't ever have sex. Stay focussed on your goals and find flaws in every possible suitor so you can't ever be distracted. Oh, and don't socialise or drink or party or watch movies or listen to music or have any form of fun in your life.
Nah, but seriously. Just get it out of your system. Even if it's a just a bit of fun that you're after. Most guys would probably jump at that! And hey, if it works out well you could end up with a regular release when the tension builds up too much.
The only way to clear your mind and get back to being focussed is to take a little break and let your hair down.
Although in saying that, you still run the risk of further distractions or just generally really big problems. I don't know about you but I don't go around just scoping out any old random to release my tension. You kind of just want things to be easy, after all you're not looking for anything serious.
There's the potential problem #1. It takes two to tango and you absolutely cannot control another persons thoughts or feelings. In fact, sometimes you can't even control your own. And when it's someone you're sort of friends with or someone who's friends with you're friends or someone you work with, which are probably the most likely scenarios, you run the even bigger risk of everything potentially backfiring and causing a gigantic mess.
Let's face it, when your personal life gets messy it affects your professional life and the way you deal with all situations and encounters thereafter. So, when you're in a critical part of your career change and you have a million things on your plate already, you have more than enough reasons to be overthinking this.
Now look, you can consider all the possible worst case scenarios but at the end of the day all it takes is one small reminder about how good the sex was and that you would quite like to do it again, and that it's going to be a very difficult act for the next guy to follow, for you to throw all those concerns out the window and go back to day dreaming about rather unproductive topics.
See? What a mind fuck!